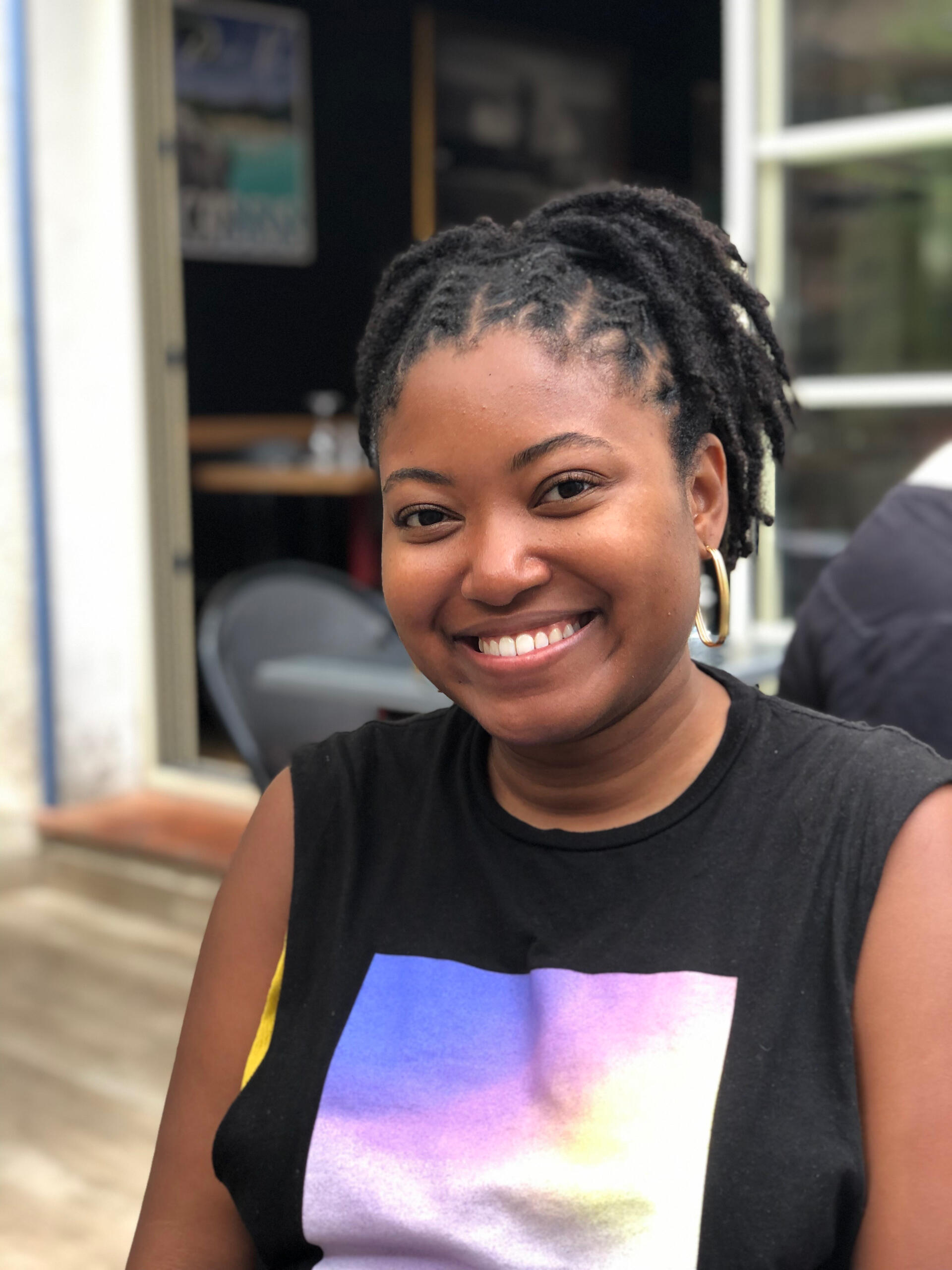 Poet | Educator
Dasia Moore
An MFA candidate and Lillian Vernon fellow at NYU, Dasia writes towards Blackqueer freedoms.
I write. I teach writing. I was a daily reporter in a past life. A child of the Black South, I now call New York home.
My poetry and journalism have appeared in The Offing, The Boston Globe, Autofocus, The Nation, and more.
Dasia Moore | Poet | Educator
About me
A queer child of the Black South, I see the long, perhaps never-ending search for liberation as part of my inheritance. In poetry, that journey takes the form of multigenerational storytelling, craft and content that explore ways of knowing, allusions to Blackqueer / biblical / mythical / local / familial histories, and images of water. As a journalist, I am most interested in Black people's health and resistance. When guiding a classroom, seeking liberation looks like creating a generous space, one where each person is valued for what they bring to the table.I've had the good fortune of doing my work with support from the Periplus Collective, Point Foundation, the Resort Long Island City, and the MFA program at NYU, where I am a student and undergraduate creative writing instructor. Before coming to poetry as my primary art, I was a full-time journalist and staff writer, most recently for The Boston Globe Magazine.And before I had a resume at all, I was Ann's granddaughter, Tango's daughter, and older sister to six beautiful people who I hope will always be among my first readers.Oh, and just in case you're here for the official, third-person run-down... Dasia Moore (she/her) is a writer and educator currently pursuing her MFA in poetry at New York University, where she is a Lillian Vernon Fellow. Her work has appeared in publications including The Offing, The Boston Globe, The Nation, Autofocus, and Stanchion, whose editors nominated Dasia's poem "In the America of My Mother's Kitchen" for a 2022 Pushcart Prize. Raised in North and South Carolina, she now writes from New York.
Poetry
"Atlantic / Black / American, Triangular," "4:15 am," "Narrative," "Albufeira, Atlantic," and "As it is taken from you, I renew you, or a second sonnet 15" - forthcoming Fall 2023 - Aunt Chloe
"Sic transit gloria mundi" - Call & Response: An Anthology, Periplus Collective Press
"Self-Portrait of the Poet at Home" - Olney Magazine
"In the America of My Mother's Kitchen" - Stanchion, nominated for a 2022 Pushcart Prize
"Ain't I A Mother" - Autofocus
"Anomalies" - The Offing
Prose on Poetry
Interview: LaTasha N. Nevada Diggs on Village, retrieval, and erasure - Washington Square ReviewProfile: Tracy K. Smith knows why poetry matters in the US, even (especially) now - The Boston Globe Magazine