Dasia Moore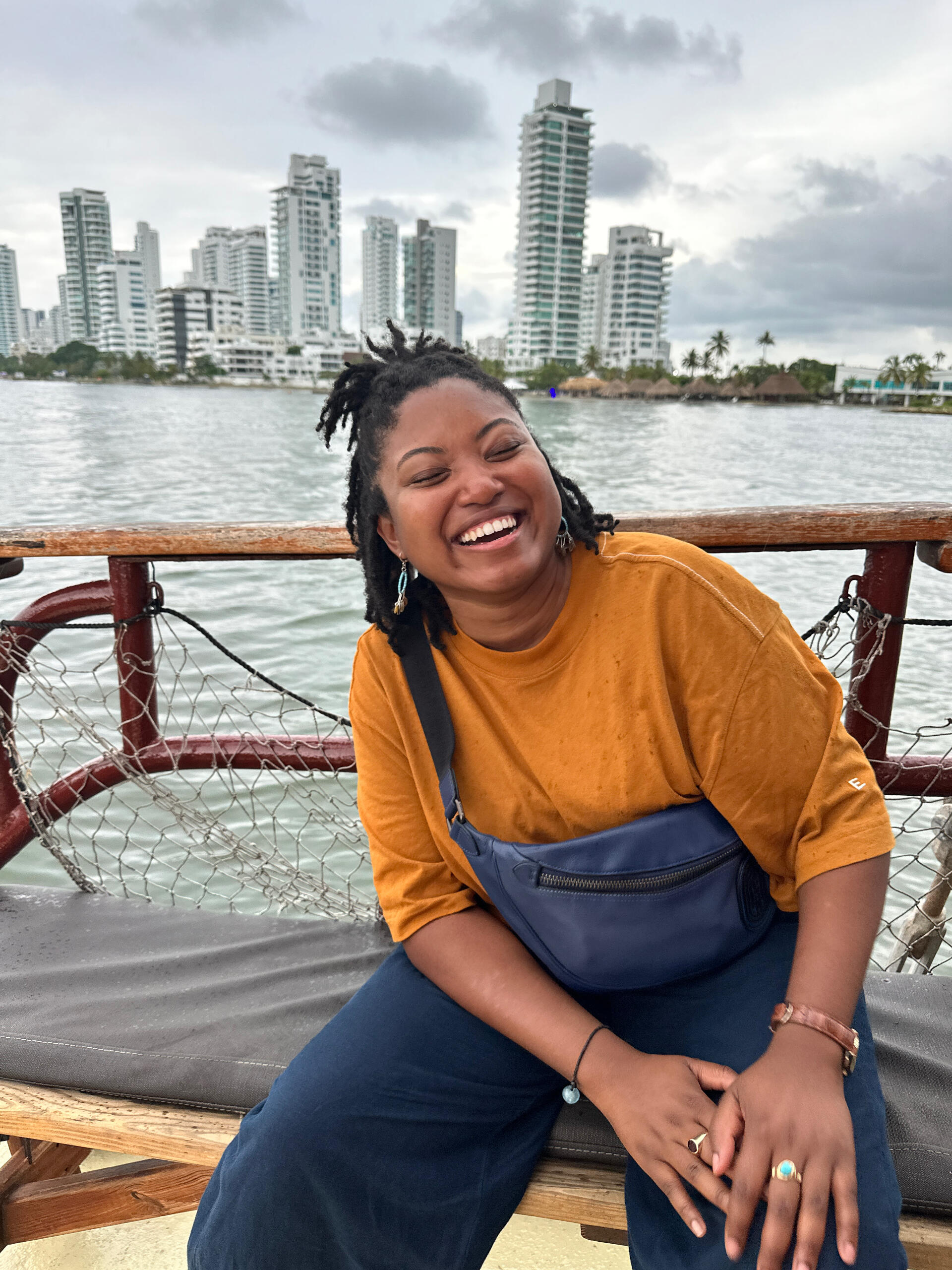 Poet & Journalist
---
Magazine staff writer, The Boston Globe
2021 fellow, The Periplus Collective
About Me
My writing celebrates wealth found at the margins: The culture communities create, the birth and chosen family we hold dear, and the spiritual inheritance we pass on in place of material riches. In both my poetry and my journalism, my perspective as a queer Black woman raised in the South informs the stories I tell.

I believe in journalism that brings underrepresented perspectives to light. I write about how policy and economics shape the way people — especially young and Black people — make decisions big and small. This feature on the challenges and strategies unique to Black motherhood is among my favorite pieces. I am also proud of my reporting on young people's activism and the long, complicated history of race and reconciliation in the US.
---
My professional experience spans reporting, news curation, and audience management. After a year as a general assignment reporter for The Boston Globe covering COVID-19 and racial justice, I became the staff writer for The Boston Globe Magazine, covering race, class, and culture. Prior to joining The Globe in 2020, I was Quartz's presentation producer. Before that, I helped launch and write Katie Couric's daily email newsletter, Wake-Up Call.

I am currently working on a manuscript for my first collection of poems, Worries, for my children. The collection explores motherhood, fertility, inheritance, and history in the context of the Black South. My poetry has appeared or is forthcoming in The Offing and Lana Turner.
---
I hold a B.A. in Ethics, Politics & Economics from Yale. I'm honored to be part of the Periplus Collective's inaugural class of fellows, with a personal focus on journalism and poetry.

I am based in New York, NY. But thanks to an incurable love for my native South, I spend a great deal of my free time cooking Southern food, reading Southern literature, and helping lead a nonprofit fellowship program called Go South. Stop by Harlem sometime, and I just might make you a plate!
Poetry
"Anomalies" - The Offing
"Home" - Lana Turner (forthcoming)
"Sic transit gloria mundi" - Lana Turner (forthcoming)
---
Journalism
THE BOSTON GLOBE
Summer of our fugitive joy: Searching for Black joy in a season of dread

There's a hidden burden on scholarship students

In the hands of doulas: What doulas do and how they're fighting for Black maternal health

All Globe bylines
Quartz
The environmental racism threatening South Carolina's Black communities

Being a protective black mom isn't a parenting choice—it's the only choice

Women love bikes—so why don't they cycle to work?

All Quartz bylines
Additional Bylines
When does renaming a building make sense? - The Nation, reprinted in MacMillan's America Now

Go South - Yale Daily News

The History of Right Now - Yale Daily News
---
Recognition & Engagements
Fellowships | 2021 Periplus Collective (journalism and poetry), 2020 New England First Amendment Institute (investigative journalism)

Media Appearances | Bloomberg Business Radio (Mass.), WURD Radio (Penn.), Voice of America, National Geographic's "America Inside Out"

Speaking Engagements | 2021 Roxbury Poetry Festival - Writing Our Mothers, Northeastern School of Journalism, Emory University, Boston Globe Media Partners Black Film Festival, NC100